Japan is the only Asian Country who hold a fashion week routine. Fashion Week is famous in the western country, especially in a well popular fashion country. We have known Milan Fashion Week, Paris Fashion Week, New York Fashion Week, London Fashion Week.
What is Japan Fashion Week
Japanese Fashion Week (東京コレクション) is a weeklong fashion industry event where fashion designers showcase their latest styles and outfits that they hope will set the trend for the rest of the year.
Residents often refer to it as the "Tokyo Collection Week" since the event is largely held in Tokyo. It is a biannual event, occurring every March and September.
The latest Japanese Fashion Week is the 11th editon. It show the trend and fashion for year 2011. Many brands are taking part in the Japan Fashion Week shows. More designers than usual are holding non-sanctioned runway shows, exhibitions, parties and other events.
The main point of this Fashion Week is the same : share for Spring / Summer Fashion in 2011. Many themes are displayed such as Somarta 2011, Theatre Products 2011, Yuki Torii International 2011, Yukiko Hanai 2011, Molfic 2011.
Japan Fashion Week Spring / Summer 2011 Photos Collections :
Japanese Liz Lisa Fashion
TouchMe by designer HAN AHN SOON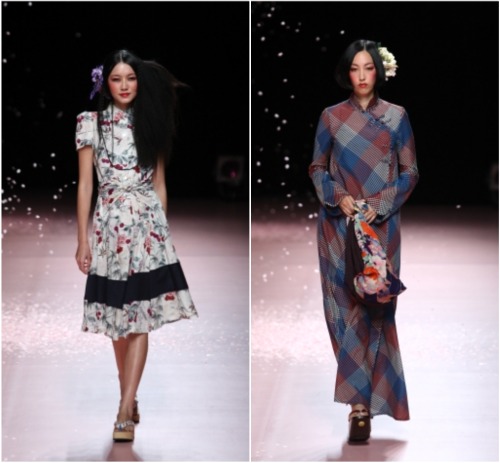 Keita Muruyama Collection