In Mukilteo, Washington, Anna Bui, along with two fellow classmates, Jordan Ebner and Jake Long, was killed at a house party by a depressed 19 years-old teenager. The suspect was identified as Allen Ivanov. A fourth victim, Will Kramer, was hospitalized at Harborview Medical Center in serious condition.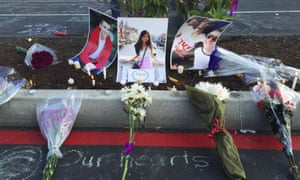 Allen Ivanov was an ex-boy of Anna Bui and they just recently broke up. They have dated for more than a year and Allen was distraught over the break-up.  According to local source, he purchased an AR-15 rifle the previous week.
After the horrify shooting, according to the Daily Mail report, an unnamed friend of Ivanov's as saying the suspected killer called a friend, two hours after the 12.30am shooting, and allegedly saying, "I just killed my ex-girlfriend."
Ivanov allegedly cried during the phone call and asked what was the best way to kill himself. "What did I just do," he reportedly asked his friend.
"He was definitely in an altered state of mind," the friend told the Daily Mail. "The Allen that I knew was not anymore, that was definitely not Allen that I was talking to."
Both Ivanov and Bui were identified as students at the University of Washington, and over the weekend, the school sent out an email mourning the shooting and encouraging students to attend grief counseling.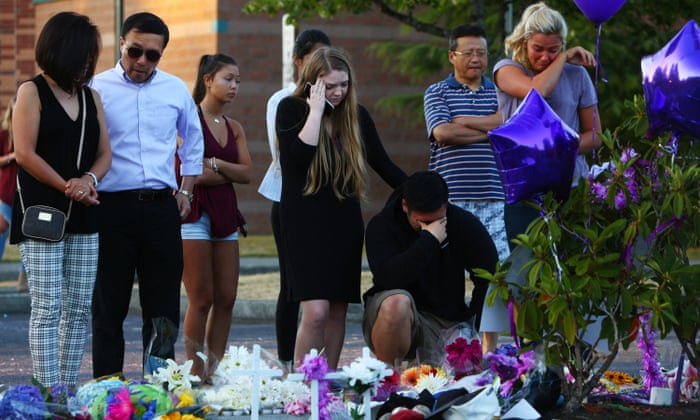 People mourn at a memorial in the parking lot of Kamiak high school in Mukilteo, Washington, after three alumni were gunned down on Saturday. Photograph: Genna Martin/AP
The University of Washington in Bothell, where Bui and Ivanov were students, released a statement on 31 July. "Yesterday was a day of tremendous heartbreak for our community. One of the victims in the fatal shootings in Mukilteo was one of our students, Anna Bui. Our hearts go out to her family and friends for their terrible loss," school officials said.
According to KIRO 7, Ivanov was arrested by police as he traveled south on Interstate 5 in Lewis County after authorities noticed his vehicle matched the description given by witnesses. Ivanov, who has not been charged yet, is expected to be arraigned Monday, 1 August.