Asian Americans Remain Connected to Bloody Sunday
By Rep Mark Takano
(D-41st District of California)
As an openly gay Asian American, I absolutely consider myself as someone who benefited from the bravery of the men and women who were beaten on Bloody Sunday 50 years ago in Selma, Alabama. The men and women who marched that day exemplified courage, and I am honored to have been a witness to history this past weekend as we commemorated the event that catapulted the issue of civil rights into the homes of millions of Americans. While we have made great strides over the last 50 years, there is still much more to do. Like President Obama said, "We know the march is not yet over. We know the race is not yet won."
As one of the few Asian American Members of Congress, I was pleased to see that the Asian American community's contributions to the civil rights movement were not overlooked. We have long worked for civil rights. As a community that also faced discriminatory laws for decades, we know the importance of equality and how being treated with respect and dignity is crucial to achieving the American dream.
I was delighted to see that Senator Mazie Hirono and Congressman Mark Takai from Hawaii brought a reminder of our commitment to the civil rights movement – lei's. These lei's served as an important reminder of our community's solidarity with the civil rights movement, much like the lei's that Martin Luther King Jr. and John Lewis wore during the third march to Montgomery in late March 1965. A little known fact is that the lei's that were provided that day were actually a gift from Reverend Abraham Akaka, a close friend of Martin Luther King Jr.'s, and the brother of future United States Senator Daniel Akaka.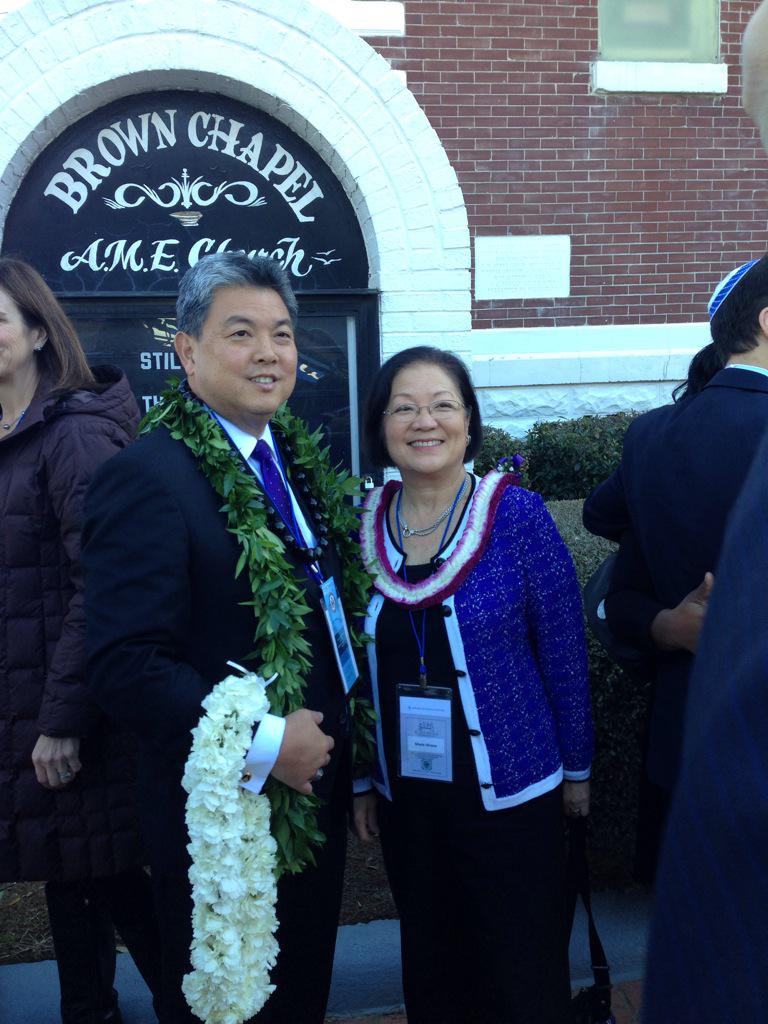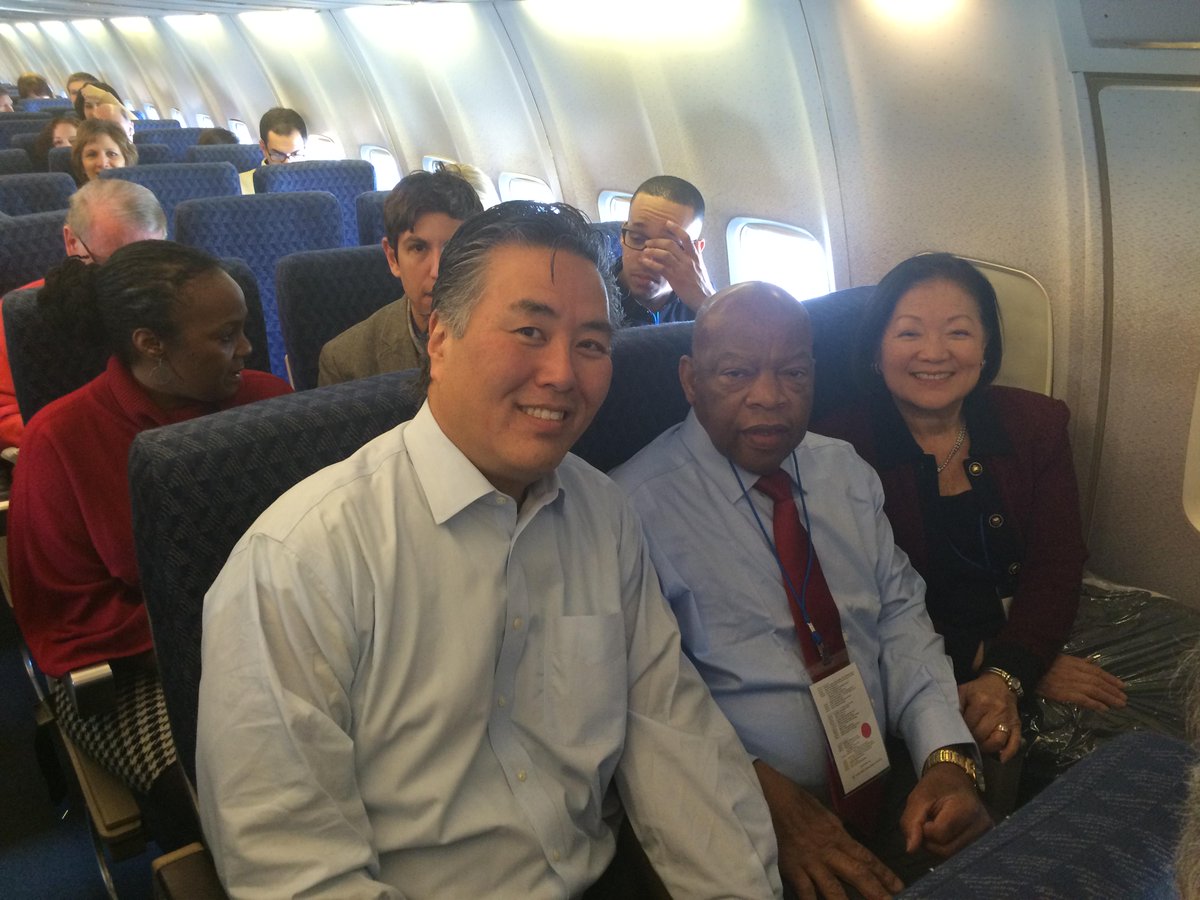 I was also struck by the significance of the Civil Rights Memorial being created by Maya Lin, a Chinese American artist who also created the Vietnam Veterans Memorial in Washington. The sleek, somber design of the Civil Rights Memorial, which is similar to the Vietnam Veterans Memorial, serves as a quiet reminder of those who were lost in the battle for equality and freedom. However, the most moving point of the weekend came from hearing President Obama speak at the foot of the Edmund Pettus Bridge. There, President Obama delivered one of his finest speeches to date saying, 'Because of campaigns like this, a Voting Rights Act was passed. Political and economic and social barriers came down. And the change these men and women wrought is visible here today in the presence of African Americans who run boardrooms, who sit on the bench, who serve in elected office from small towns to big cities; from the Congressional Black Caucus all the way to the Oval Office.' As someone who is a double minority, gay and Asian American, I know how important breaking down political, economic and social barriers are. We cannot give up the fight. We must continue working for equality and justice – for all Americans, whether they are African American, Asian American, gay, straight or anywhere in between. We must strive for equality if we truly wish for our nation to be more perfect.