Ambulance personnel and staff at Tsukui Yamayuri En wait outside the care facility in Sagamihara, Kanagawa Prefecture, on Tuesday after a knife-wielding man broke in and killed at least 19 residents. | KYODO
AT least 19 people have been killed and 25 injured after a knifeman went on the rampage in a disabled care home in Japan. This is one of the worst mass killings in modern Japanese history.
The knifeman, Satoshi Uematsu, attacked the Tsukui Yamayuri En (Tsukui Lily Garden) facility in the city of of Sagamihara, west of Tokyo. Satoshi Uematsu, 26yrs. of age and former employee of the facility, was arrested after he drove to Tsukui Police Station and turned himself.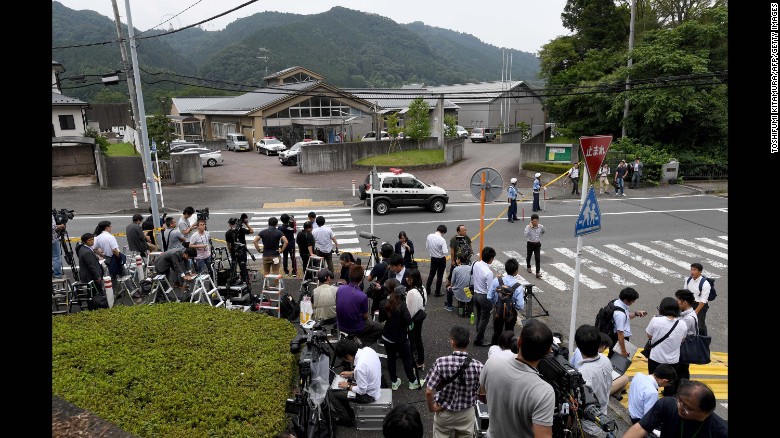 "It's better that the disabled disappear," Satoshi Uematsu says to the police. Uematsu was also quoted by the police as saying, "There is no question I stabbed people who could not communicate well."
To read more, click here